Lieutenenat Bickford was from Vallejo, California and attended Vallejo High School before entering the Army Air Corp in the fall of October 1942.

He attended flight school training in Texas.  After graduation from flight school he  left for England in October of 1944. 

He would become a member of the 354th Fighter Group at their airbase in France in the winter of 1944.  Lieutenant Bickford would go on to score 5.5 Air Victories and receive the Air Medal with 4 oak clusters and also the Distinquished Flying Cross.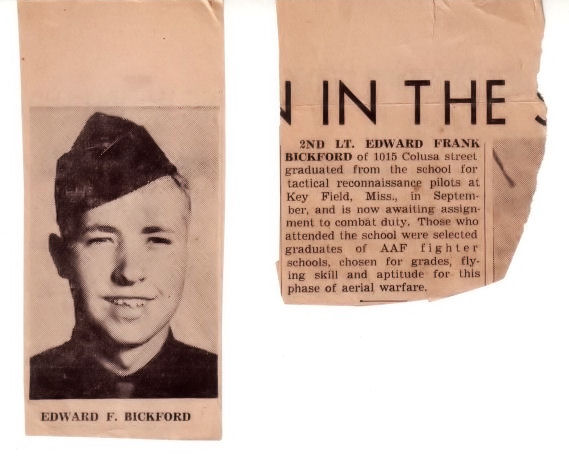 After the war Lieutenant Bickford would become a research student at Cal Tech working in the physics department.  It was during his college career that he would climb into an Army Trainer at Long Beach Air Reserve to get in 4 hours for the month he was required to get.  So he took off headed over his house where his wife Alice and his daughter Eileen would get a chance to wave as he flew over in route to the Grand Canyon.  It would be here that Lieutenant Bickford would suffer a fatal crash near Mt. Lowe Tavern starting a 90 acre forect fire.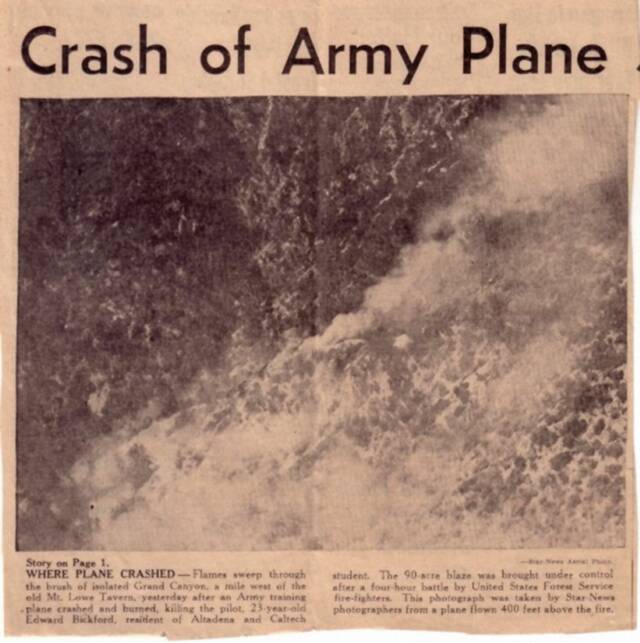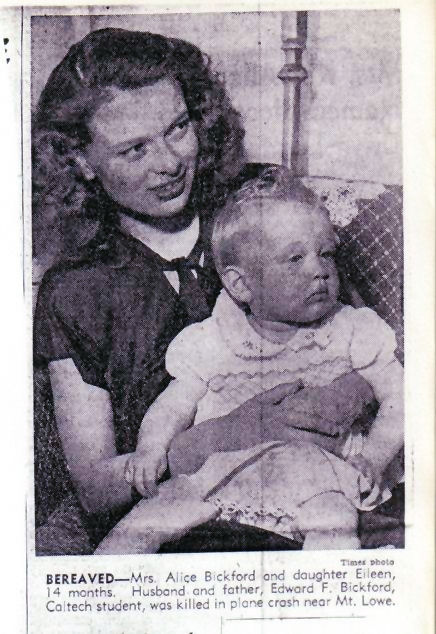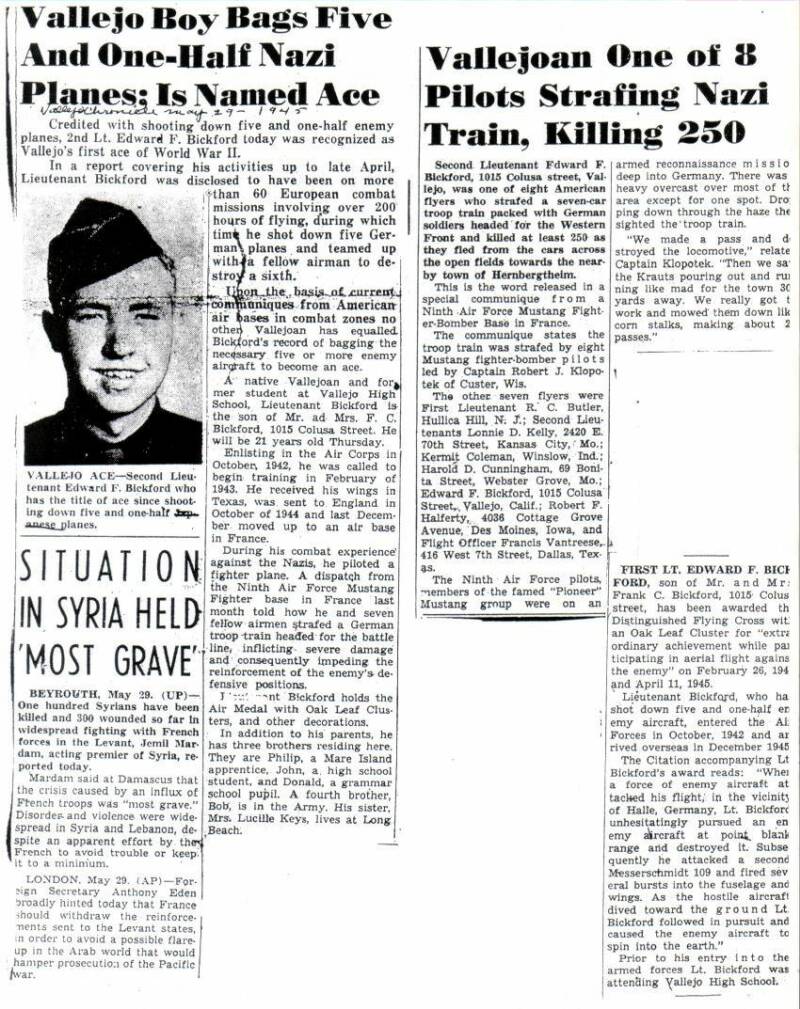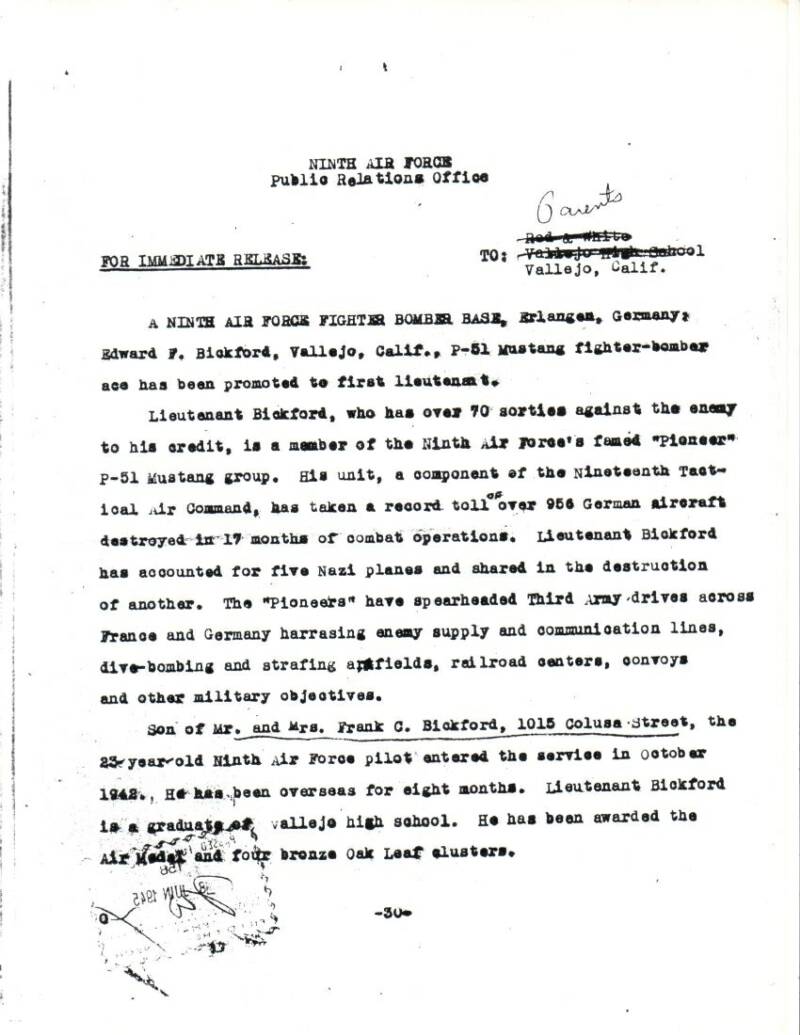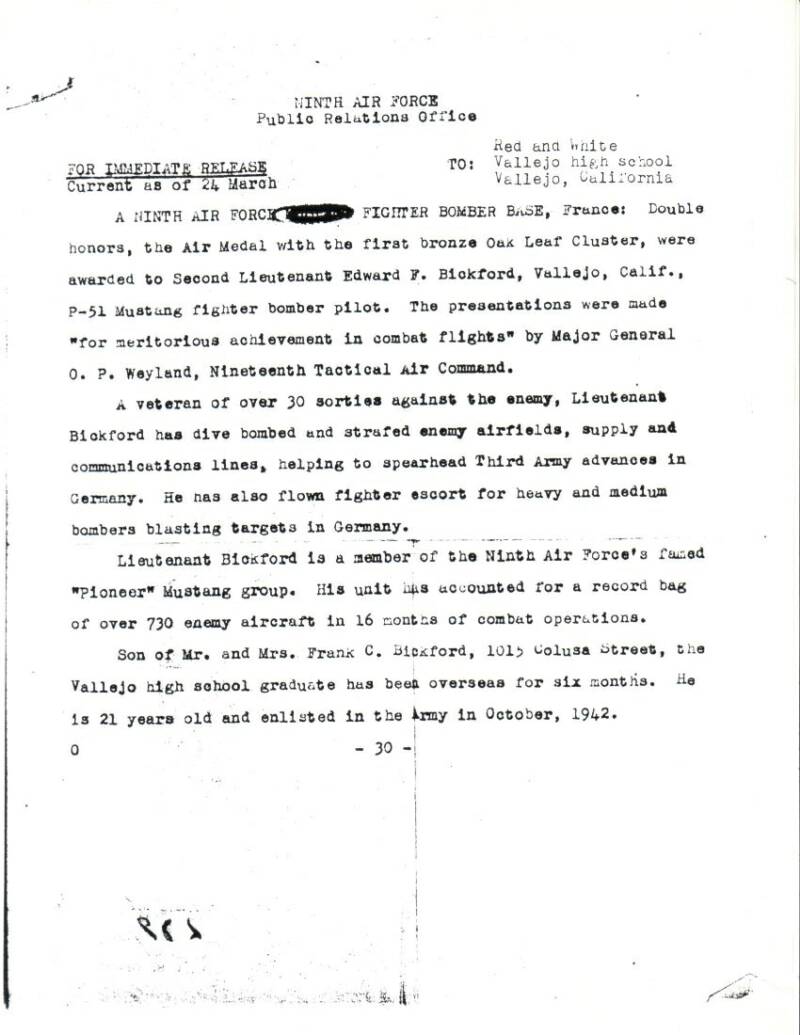 2nd Lieutenant Edward F. Bickford

356th Fighter Squadron

354th Fighter Group